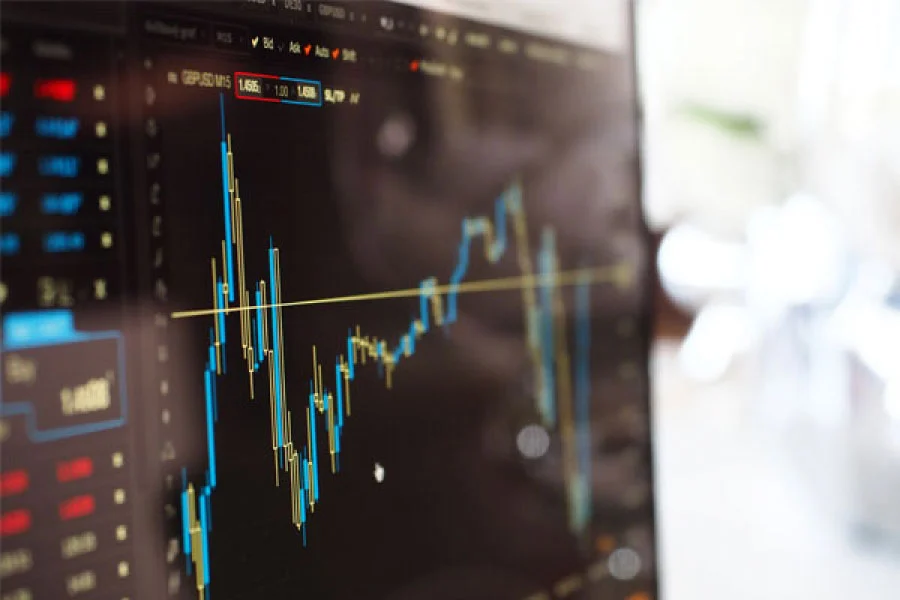 • Precise & Accurate financial translations
• Security and absolute confidentiality
• Proven experts in financial terminology
• Financial translation solutions tailored to suit the client
• Proprietary processes that reduce time-to-market

Dedicated project team Our experienced project managers and our financial translation teams collaborate closely in order to meet the client's unique requirements, making sure that projects run smoothly and are aligned with your precise expectations. Our quality assurance cycle ensures top quality and consistency throughout the project, whether that's a single document translation or a large multi-faceted and urgent translation project. The project team acts as a single point of contact to handle the translation requirements, resulting in direct savings and expedited turnaround times.
There is no margin for error when translating financial documents, and quality cannot be compromised in the name of urgency. Intertranslations delivers reliable, integrated translation solutions to banks, financial institutions, insurance companies and asset managers worldwide, around the clock. We have developed strong industry expertise and proudly provide ISO-approved systems and processes that guarantee security and accuracy for your financial translation needs.
Over the past 20 years working in the financial and banking sectors, Intertranslations has developed expertise in financial terminology, document types, and regulations ensuring consistency across all languages. We strive to fully understand your business and deliver financial translation services that effectively communicate your message to a global market.
Our expert financial translators have a minimum of five years experience and translate only into their mother tongue. For example, English to Arabic financial translations would be completed by a native Arabic speaker with financial expertise. All linguists have signed a comprehensive non-disclosure agreement (NDA) so our clients can rest assured that projects remain confidential and within US financial regulations.
Our team has expertise in mergers & acquisitions, equity, debt and all aspects of financial dealings. Specifically, we provide financial translation services in the following sectors:
• Financial sector We ensure that compliance, consistency, accuracy and confidentiality are achieved in every project. We handle any type of financial document, from annual reports and accounts, investment policies and balance sheets to financial tenders and prospectuses. We guarantee accuracy and confidentiality when translating your financial content. Our financial translation services include: • Annual Reports • Audit Reports • Internal communication • Press Releases • Corporate communication ν • Balance Sheets • Customer Correspondence • Non-disclosure Agreements • Financial Statement Translation • Income Statements • Investment Reports • Stock market translations • Prospectuses • RFPs • Shareholder and investor newsletters • Tax Reports.
• Bank translations Whether you're an international banking institution, dealing with financial institutions in a different part of the world, or simply operate in areas with large immigrant populations and want to offer your customers information in their language, we are here for you. At Intertranslations we focus on helping banks translate their documentation into every language and supporting effectively every banking translation project. Our banking translation expertise includes: • Equity Research Translation • Marketing Material – Advertisements and Brochures • Shareholder Reports • Trade Deal • M & A • Bank Statements translations.
• Insurance translations We deliver solutions to insurance companies combining specific sector expertise and a team of professionals specialised in translating insurance documentation. Our specialised insurance translators have in-depth knowledge of industry specific terminology and the appropriate writing style for insurance documentation. We handle multiple projects in the following areas:
• Property loss translations
• Marketing materials translations
• Arbitration translations
• Reinsurance disputes translations
• Management translations
• Life insurance translations
• Health insurance translations
• Auto insurance translations
• Dental policies translations
• Employment benefits translations
We offer a variety of language combinations including:
• Financial translation services Spanish to English
• Financial translation services English to Spanish
• Financial translation services English to German
• Financial translation services English to French
• Financial translation services English to Italian
• Financial translation services English to Russian
• Financial translation services English to Arabic
• Financial translation services English to Chinese
• Financial translation services English to Polish
• Financial translation services English to Greek
Additionally, we provide a range of document services – whether you need financial document translation Spanish to English, or financial document translation English to Chinese, we can offer the solution. We also provide financial document translation English to Arabic.